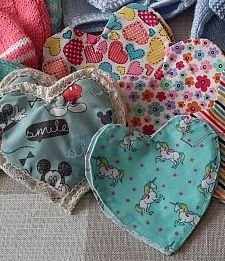 The Art Club Craft class sew these very special little 'hearts' for babies in special care.
Mum and dad are given a 'heart', and baby is given one as well. They are swapped regularly so baby can relate to mums smell and helps mum bond with their baby
These are all gifted on a regular basis to Victoria Hospital.